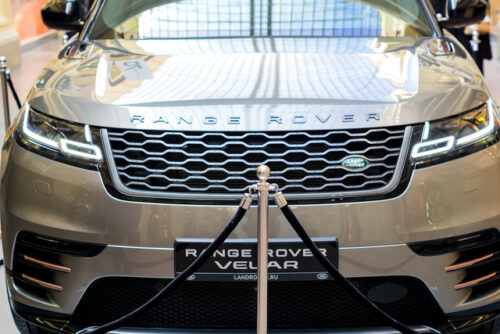 The Land Rover Defender is a top luxury SUV known for its impressive off-road capabilities, stellar body control, and sophisticated tech and safety features. Over the years, the Defender has struggled with many recurrent problems, some of which can be severe and defacing. Hence, we will look at some of the most common problems of the Land Rover Defender and the best way to handle them. 
Common Problems of The Land Rover Defender
Land Rover Defenders, as well as Land Rover models in general, typically have rugged exteriors that somehow manage to retain beauty. However, some users have reported a dent in said beauty caused by apparent rust on the body parts, especially the panels, bulkhead, frame, and chassis. This is usually the result of constant exposure to mud or moisture. 
Investing in regular maintenance and preventive treatments is one way to avoid this problem. We offer world-class rust prevention and general maintenance services at our repair shop, so you can do well to visit us. 
Some Defender owners have also lodged major complaints about oil leaks. Worn gaskets, damaged seals, and dipstick tube problems usually cause this. If you notice an oil leak, it is essential to visit an auto repair shop immediately, as it could lead to further engine damage if left alone. 
You can also prevent oil leaks by regular inspection and routine maintenance. Visit our repair shop for top-shelf oil change services for your Land Rover Defender. 
Several complaints have also been made about out-of-nowhere windshield cracks in the Land Rover Defender. Even worse, many dealerships claimed they do not offer a warranty on glass parts. This is likely the result of a problem with the defogger. 
If you own a Land Rover Defender, you must occasionally check the windshield and other glass parts. Our repair shop technicians are skilled at windshield repair or replacement, depending on the crack level. 
The Land Rover Defender also struggles with some electrical problems, which can be tough for the owners. There were complaints about exterior lighting issues, malfunctioning sensors, and other wiring problems. 
If you notice any electrical problems with your Defender, visit our repair shop for a meticulous diagnosis and a lasting fix. 
What You Should Do
One way to keep your Land Rover Defender away from these problems is by signing it up for routine maintenance. Comprehensive maintenance services will help forestall these issues and reduce vulnerability.
Our repair shop offers excellent maintenance and repair services. Our technicians are acquainted with the Land Rover Defender parts and will ensure you receive adequate care, attention, and repairs. Contact us today to schedule an appointment.