Since 1974, we've been serving the greater East Bay Area including San Ramon, Dublin, Danville, Blackhawk, and Alamo, CA.
During the height of summer, the last thing you want is to be trapped in a car with a malfunctioning air conditioner. A comfortable drive means a cool, fresh interior even when the sun's at its peak. At European Autotech, we understand the discomfort and frustration a faulty AC system can cause. That's why our AC Repair services are designed to restore your car's air conditioning system to optimal performance, ensuring you remain cool and relaxed, no matter the outside temperature. Explore our top-rated services. Welcome to European Autotech, San Ramon's premier destination for specialized auto repair and maintenance services. With decades of experience, our team of ASE-certified technicians is committed to providing exceptional service tailored to your vehicle's specific needs. 
"Very friendly and professional repairs and service. 'European Autotech' staff is efficient in understanding fixing all issues issues including time chain replacement. Follows good process and details with pictures. A great thing is 2 years warranty ! My VW Passat valve cover is replaced under warranty !!. Thanks a lot"""
"I have brought both of my BMWs here for service over the last few years. They always do an excellent job and have fair prices. I will definitely be back."
"These guys are excellent. Everytime I have an issue with my vehicle they diagnose it within a couple hours and take care of the issue every single time . And the prices are very good. I recommend everyone to take their vehicle to get it fixed."
"Great shop for Porsche service. I have been taking my Porsche for service and have always been happy with service and pricing. New owner Eric will do well for you"
"These folks are amazing on my Porsche 911 Turbo maint! Highly recommended! I will never use a Porsche dealer service again. Again awesome job!!"
"During a routine oil change they discover my water pump was leaking and could fail at anytime. The repair was made which possibly saved me from a catastrophic engine failure."
"Excellent experience from getting a quote, booking the appointment, following up process of the job and getting our car fixed and back. Highly recommended this place, will certainly check back with them first if we ever need another auto service."
POPULAR AC REPAIR SERVICES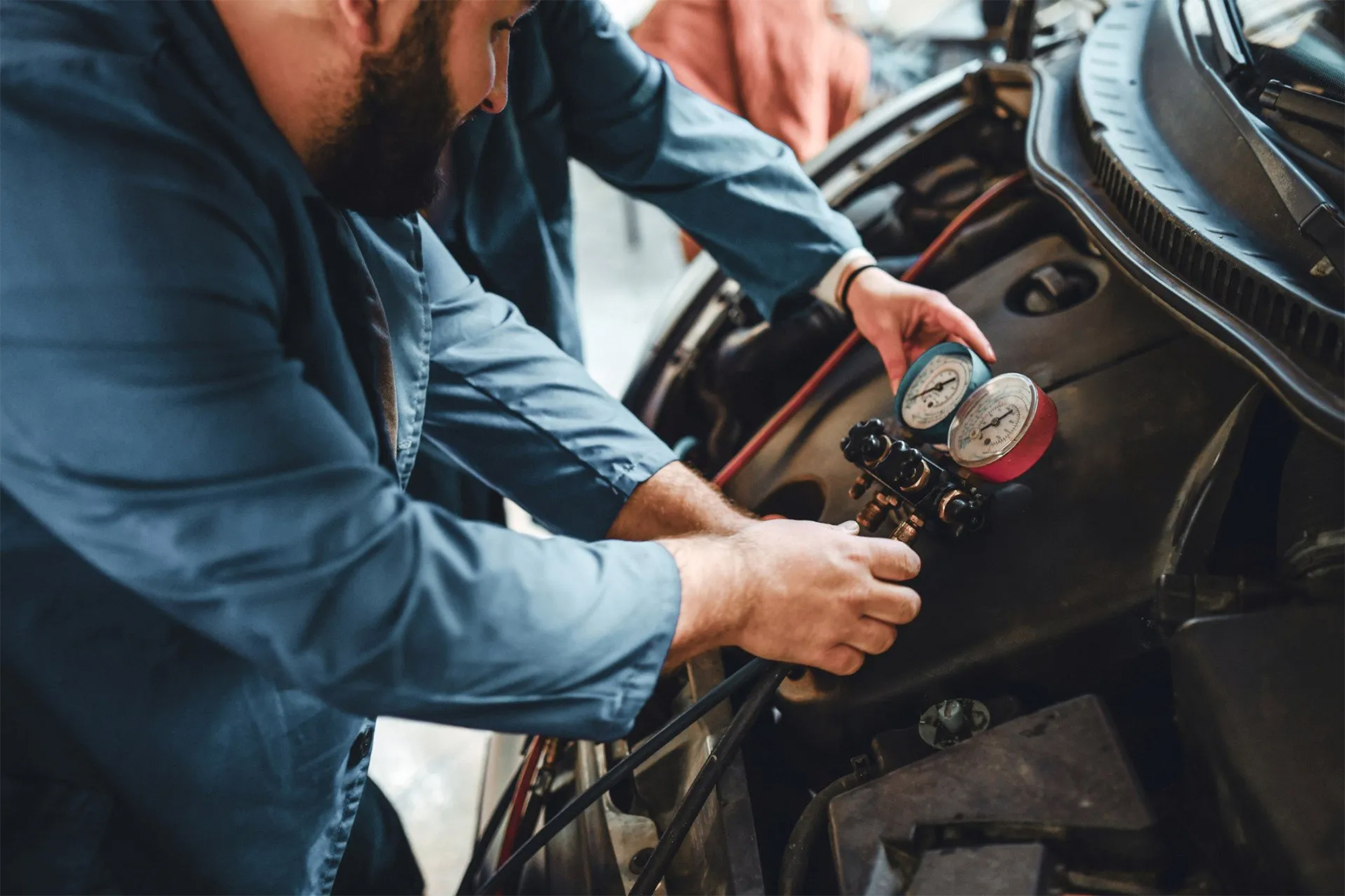 It's often easy to dismiss the importance of Freon until your car starts losing its cool—literally. Signs of Low or Leaking Freon include reduced cooling efficiency, hissing noises, or even a puddle under your car. Our approach involves a thorough leak test, checking every seal and component. If we discover any issues, we promptly repair the damage and recharge your system with the correct amount of Freon, returning your car to its ice-cold best.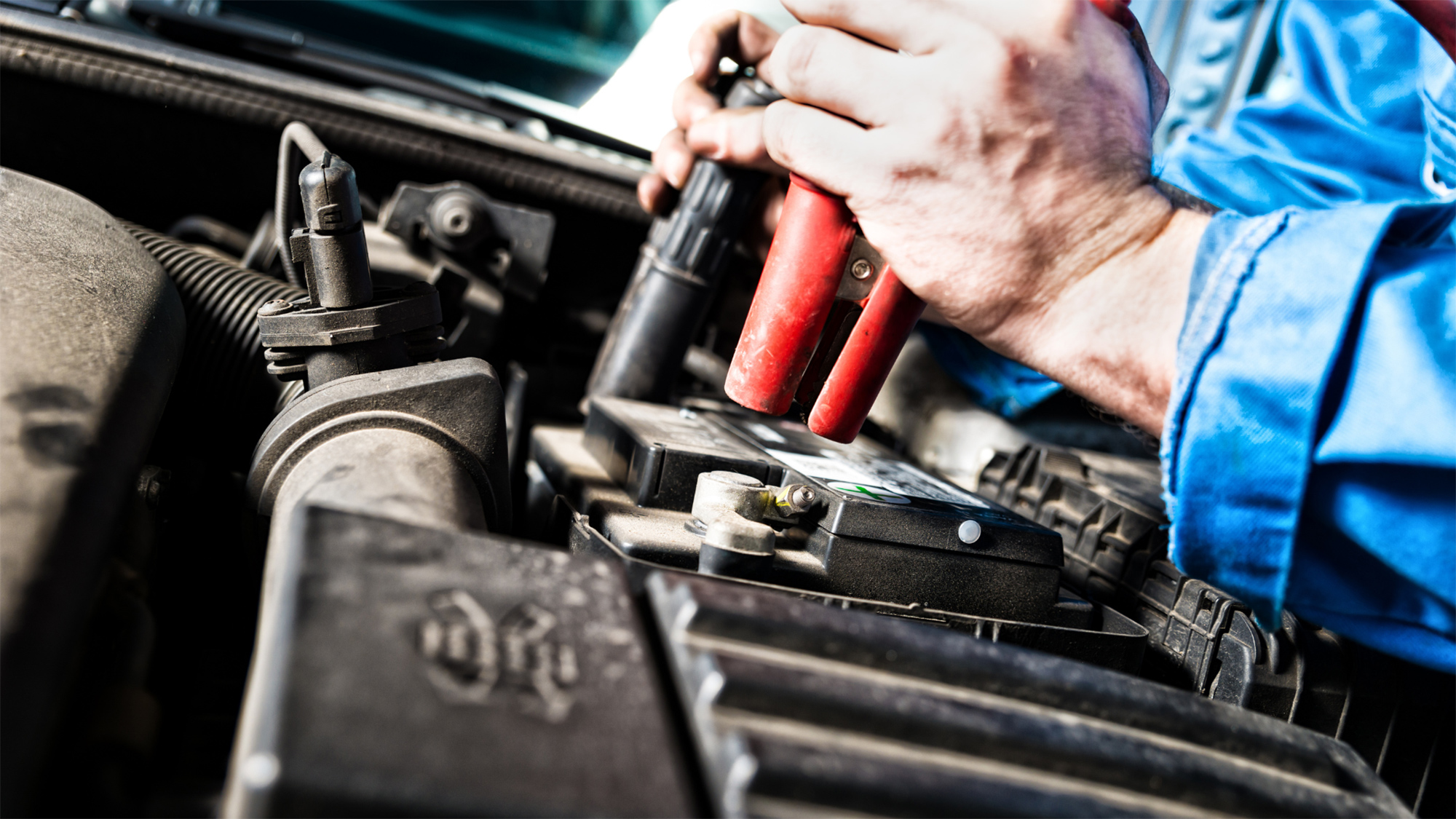 The heart of your AC system, the compressor, can sometimes fail, leaving you with minimal to no cooling. If your AC doesn't seem as cold as it used to be, the culprit might be the compressor. Our adept technicians meticulously inspect its condition. If we find it faltering, we repair or replace it, ensuring your drives remain refreshingly cool.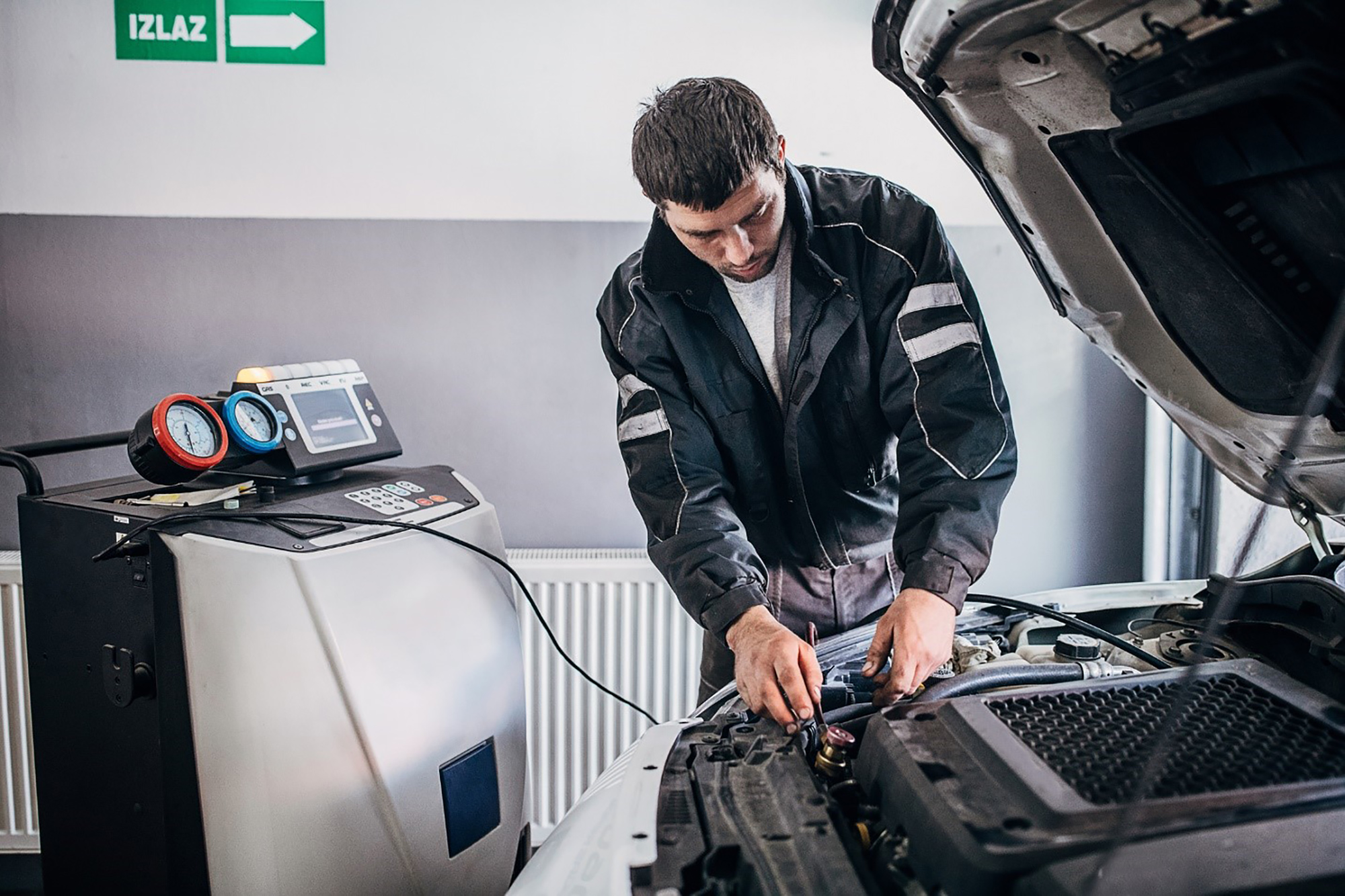 BLOCKED OR DIRTY CONDENSER
A well-maintained condenser is paramount for the efficiency of your AC system. Telltale signs of a blocked or dirty condenser include overheating or intermittent cooling performance. At European Autotech, our comprehensive inspection identifies any blockages or dirt accumulation. We'll either clean or, if necessary, replace the condenser, optimizing airflow and restoring peak cooling performance.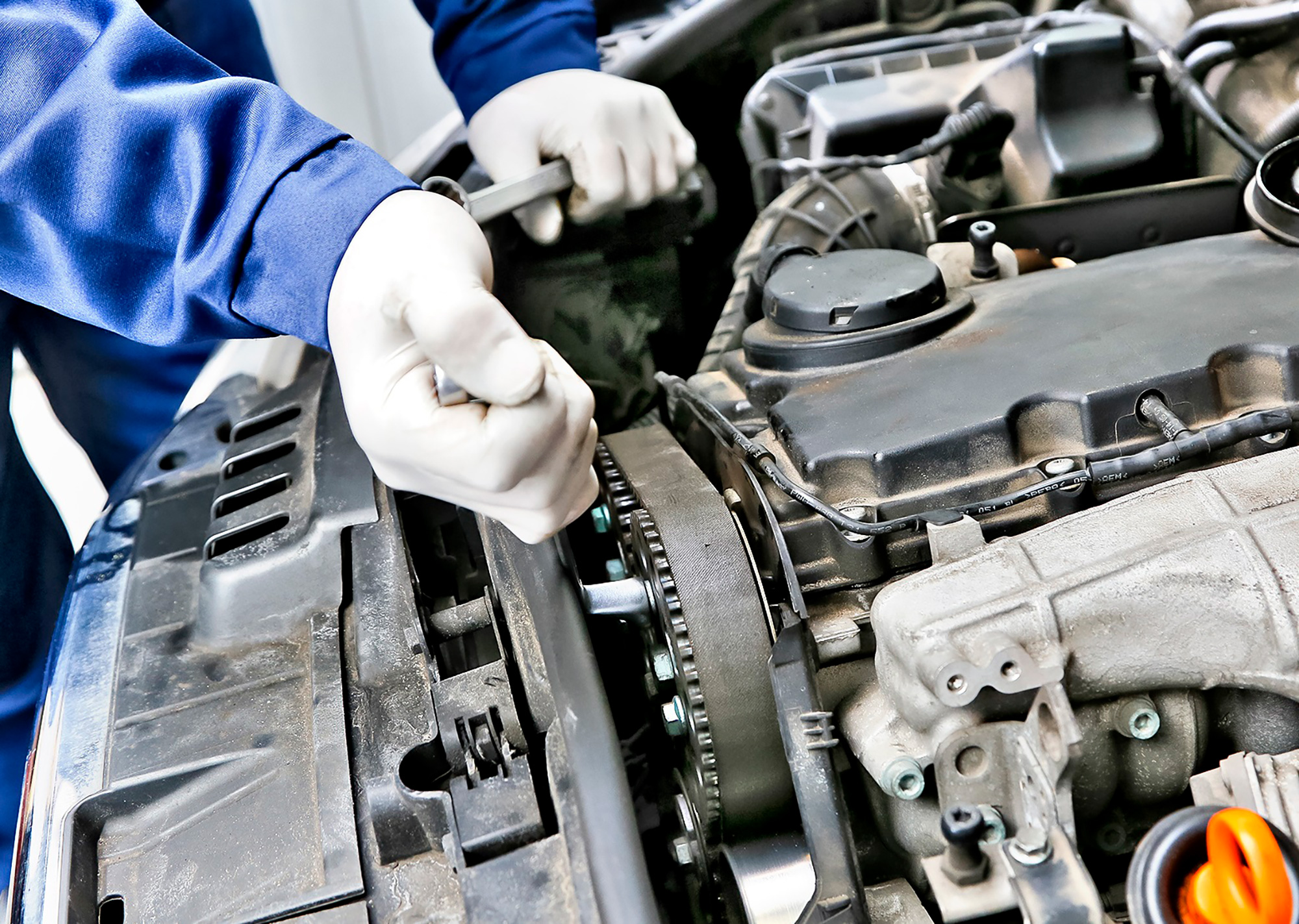 The AC clutch plays a vital role in regulating your compressor. If malfunctioning, you might hear disconcerting noises when the AC is engaged or find the compressor not activating. Our seasoned team assesses its health, ensuring it operates flawlessly. We'll repair or replace it if it's past its prime to bring back that seamless AC experience.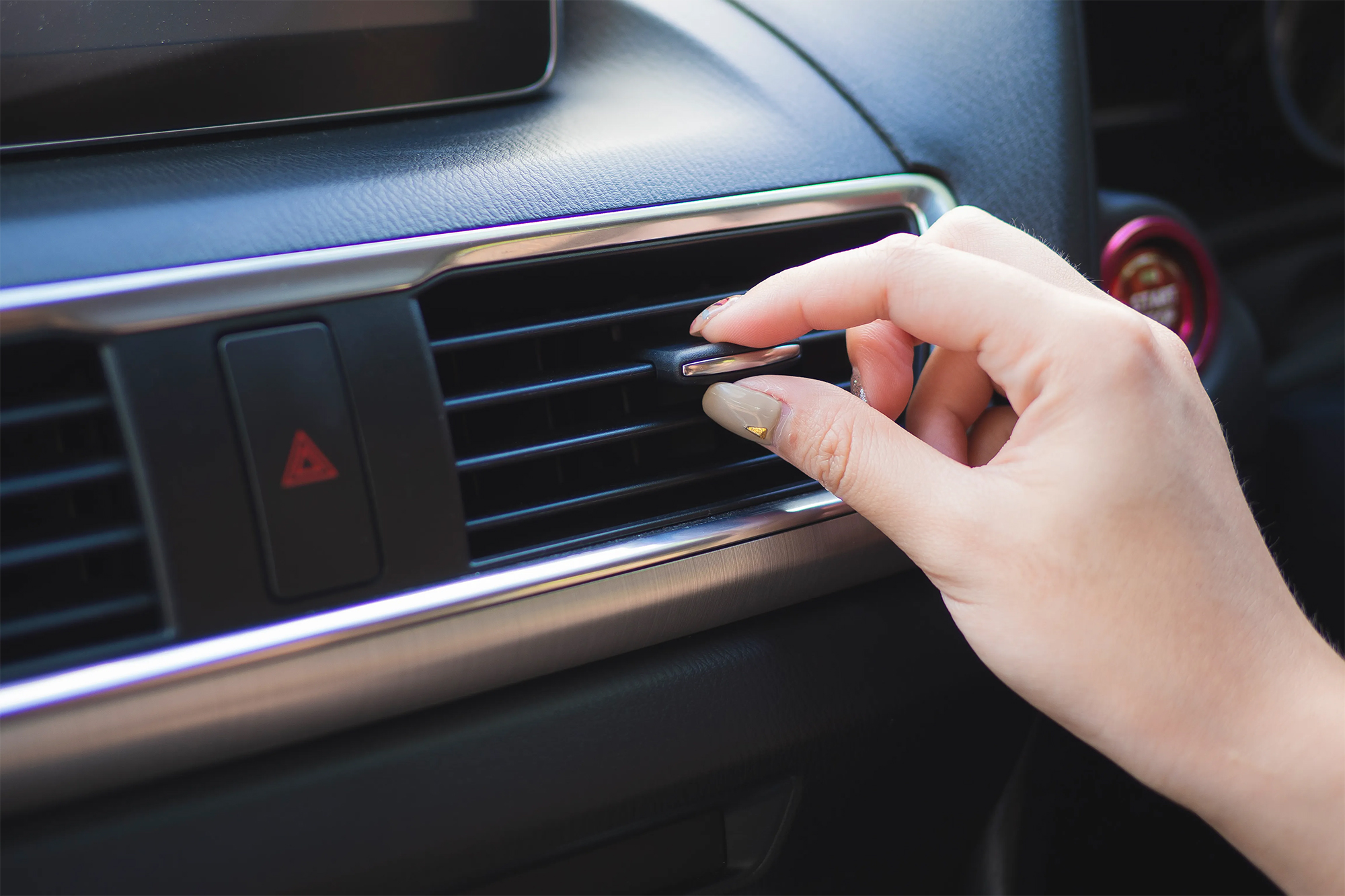 When your car's cooling fans are compromised, your AC might only cool effectively while driving, leaving you hot and bothered during traffic snarls or idling. These fans are instrumental in temperature regulation. Our experts will scrutinize their performance, making sure they're functioning at peak efficiency, and will undertake necessary repairs or replacements.