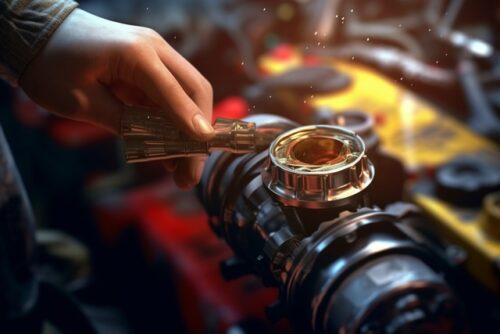 Your Land Rover is an icon of luxury and performance. Under the hood lies a remarkable piece of machinery that powers your adventures. To ensure your Land Rover continues to perform at its peak, having access to trusted engine repair services is essential. In this article, we'll explore why our auto shop is your go-to destination for Land Rover engine repairs.
The Significance of Land Rover Engine Repairs:
The engine is the heart of your Land Rover, and keeping it in optimal condition is imperative. 
Here's why engine repairs are vital:
Power and Performance: A well-maintained engine ensures your Land Rover delivers the power and performance it's known for.
Efficiency: A properly functioning engine can enhance fuel efficiency, saving you money on gas.
Longevity: Regular engine maintenance can extend the lifespan of your Land Rover.
Resale Value: A well-maintained engine contributes to a higher resale value for your vehicle.
What Sets Our Auto Shop Apart:
Skilled Technicians: Our technicians are experienced and specifically trained to work on Land Rover engines. They know your vehicle inside and out.
Cutting-Edge Equipment: We invest in the latest diagnostic tools and equipment to ensure accurate and efficient repairs.
OEM Parts: We use OEM-grade parts to maintain the integrity of your Land Rover.
Comprehensive Services: Beyond repairs, we offer preventative maintenance to catch issues before they become major problems.
Why Choose Our Auto Shop:
Experience: We have a long history of servicing Land Rover vehicles with excellence.
Trust: Our reputation is built on trust, and we aim to exceed your expectations.
Quality: Our commitment to quality ensures your Land Rover receives top-notch care.
Conclusion:
Your Land Rover's engine is a masterpiece, and it deserves the best care available. At our auto shop, we specialize in Land Rover engine repairs, offering the expertise, equipment, and dedication to quality that your vehicle deserves. Keep your Land Rover running at its best by scheduling your next engine service with us.