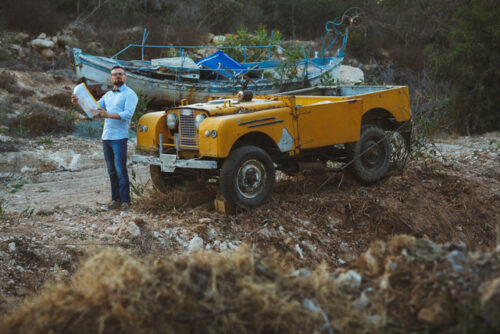 Is your prized Land Rover letting you down lately? Those jarring bumps and unnerving body roll taking the joy out of driving? As 3-time Land Rover Shop of the Year, we understand better than anyone how distressing these issues can be. Let us get your SUV riding smoothly with our signature service.
Our years of experience and factory certifications enable us to expertly resolve suspension and alignment issues. We'll have your vehicle cornering flat again, responding nimbly on back roads with that refined British composure. Schedule a rapid repair assessment today. With quality components and our streamlined process, you'll be rediscovering the confidence and control of finely tuned handling in no time.
Don't settle for lackluster performance from your legendary machine. You deserve the thrilling ride Land Rover owners expect. Contact us now to book repairs – we guarantee you'll be amazed at the transformation. Reclaim the pride and emotional bond with your special vehicle. Follow these tips to get your suspension smoothed out fast:

Schedule a test drive today. Allow us to experience those clunks and rattles firsthand so we can accurately diagnose. We'll closely monitor bounciness, vibrations, leaning, pulling, and uneven tire wear – all evidence of worn components.

Trust our precision process. We don't cut corners with these complex vehicles. Computer scans check for error codes and analyze data. We manually test shock absorbers and visually inspect for leaks. A bumpy test drive lets us feel the issues personally. Our goal? Factory-perfect or better.

Consider the cost of waiting. Repairs may seem expensive until failure causes an accident that really damages your wallet. Also think about the benefits – comfort, handling, alignment, and protecting your drivetrain. That's huge value.

Know what's involved. We thoroughly explain your options – no pressure. Our experience upgrading Land Rovers means we can replace parts with quality components ideal for how you drive.

Expect an amazing transformation. The difference will astonish you! Smoother, tighter, poised – it'll feel like a brand new Freelander. Yet we'll retain that authentic British character you love.

What Repairing a Land Rover Suspension Entails

We know handing your baby over for suspension surgery is daunting. But understanding the intricacies can provide confidence.

First, extensive diagnosis. High-tech scanners check for codes and analyze data points. We manually test shock pistons and visually inspect for leaks. A bumpy test drive helps us experience issues firsthand.

Once we've identified problems, our experts excel at precision repairs. Replacing sagged springs and struts. Rebuilding rear air suspensions to factory-fresh. Installing upgraded bushings and anti-roll bars that enhance handling. Even engineering Mountune performance mods.

For every job, we use top OEM or better components. Our workmanship is guaranteed 100%. Because with a Land Rover, mediocre maintenance just doesn't cut it.

Why the Right Shop Matters

By now you likely realize – working on Land Rovers requires specialized capabilities. The unique suspension designs demand highly-trained technicians. Cutting corners or using inferior parts will cause more issues.

That's why our shop staffs Land Rover specialists. We have the tools, training and know-how to make lasting repairs the first try. No experimenting on your baby!

And we share your passion for these iconic British SUVs. Nothing satisfies us more than resurrecting a clunky old Discovery or Range Rover. Transforming it from barely drivable to conquering mountains and trails again.

We'll even provide DIY maintenance tips to keep your Rover cruising smoothly between repairs. Consider our shop your partner in preserving these legends for years to come.

Ready for a Smoother Ride?

If your Land Rover seems hopeless, don't give up. In fact, some of our best makeovers started as heaps hauled in on a flatbed!

With expertise and premium components, we can overhaul even the shabbiest suspension. Just picture how much more enjoyable your next off-road trip will be without all that rattling and bouncing.

Contact our shop today to book your diagnostic. Let us prove why we're the region's #1 Land Rover repair experts. We can't wait to get your British beauty feeling young again!