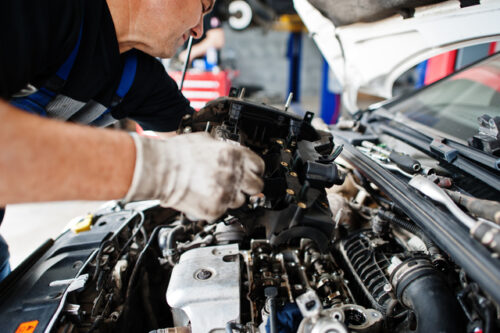 The throaty roar of a Mercedes-Benz engine stirs visions of refined power and speed. Inside the cabin, drivers are ensconced in luxury surrounded by the latest technology features. It's natural to assume the engine and amenities define the Mercedes driving experience. But talk to any enthusiast, and they'll point to the transmission as the hidden hero that unlocks exhilarating performance.

Like a silent conductor, the transmission directs power from the engine to the wheels with imperceptible, perfectly timed shifts. It translates every subtle movement of the accelerator into smooth, potent acceleration customized to conditions and driving style. This mechanical ballet occurs automatically in the background, allowing drivers to simply savor the symphony of precision performance.


Demystifying the Transmission Marvel

Mercedes-Benz vehicles are equipped with a range of advanced automatic transmissions, such as the specialized 9G-TRONIC and AMG SPEEDSHIFT models, showcasing the marvels of German engineering. Robust internals work in harmony with adaptive programming to achieve incredible drivability.

Depending on the model, specialized hardware like torque converters, multi-plate clutches, and high-tech planetary gearsets choreograph power delivery for exhilarating acceleration with imperceptible shifts. Friction materials and transmission fluids are engineered for incredible strength, efficiency, and longevity under high load conditions. On-board computers constantly monitor parameters like throttle position, wheel speed, and lateral g forces to dial in shifts tailored to driving conditions and style.

Moving Beyond Maintenance to Total Optimization

To maintain the performance of many advanced Mercedes-Benz powertrains, we offer a comprehensive suite of maintenance and repair services tailored to a wide range of models:

– Fluid and Filter Changes – Using only Genuine OEM fluids helps prevent premature wear while maintaining smooth shifts.

– Leak Inspections – Catching even small leaks early through road tests and visual checks prevents major repair bills down the road.

– Computer Diagnostics – We thoroughly scan for fault codes and check for software updates to address issues and enhance performance.

– Adaptive Reset/Relearn – This recalibration restores the transmission computer to factory shift settings for optimally responsive and efficient driving.

– Parts Replacement – Quality components that meet Mercedes' strict standards prevent untimely breakdowns.

– Rebuilds and Overhauls – For transmissions in poor shape, we offer comprehensive rebuild services.

While most shops focus solely on fluid and filter changes, we take transmission care further with a holistic approach. Our technicians don't just repair issues – they optimize and enhance performance. We start by analyzing software, a crucial yet overlooked aspect of transmission function. Mercedes-Benz periodically releases updates to improve shift timing, adaptability, and efficiency. However, they aren't automatically applied like with some brands. We check for the latest versions to get your transmission working at its peak.
Going beyond software, we also perform extensive preventive diagnostics. Thorough road testing combined with in-depth analysis of transmission fluid samples allows us to detect problems early. This opens up more options to maximize transmission lifespan and performance versus just reacting to issues. Identifying concerns ahead of time provides the opportunity to be proactive.
Finally, we invest heavily in the specialized capabilities needed to properly service these complex systems. Our Mercedes-specific scanners let us access and interpret data from the transmission computer for precise troubleshooting. We also utilize proprietary tools and software that most shops don't have access to or invest in. This includes custom fluid fillers, special sockets, and more. Our expertise and advanced equipment allow us to overcome challenges others can't.
With our comprehensive approach focused on optimization, early diagnostics, and advanced capabilities, we can keep your Mercedes-Benz transmission running smoothly longer than relying on basic maintenance alone.